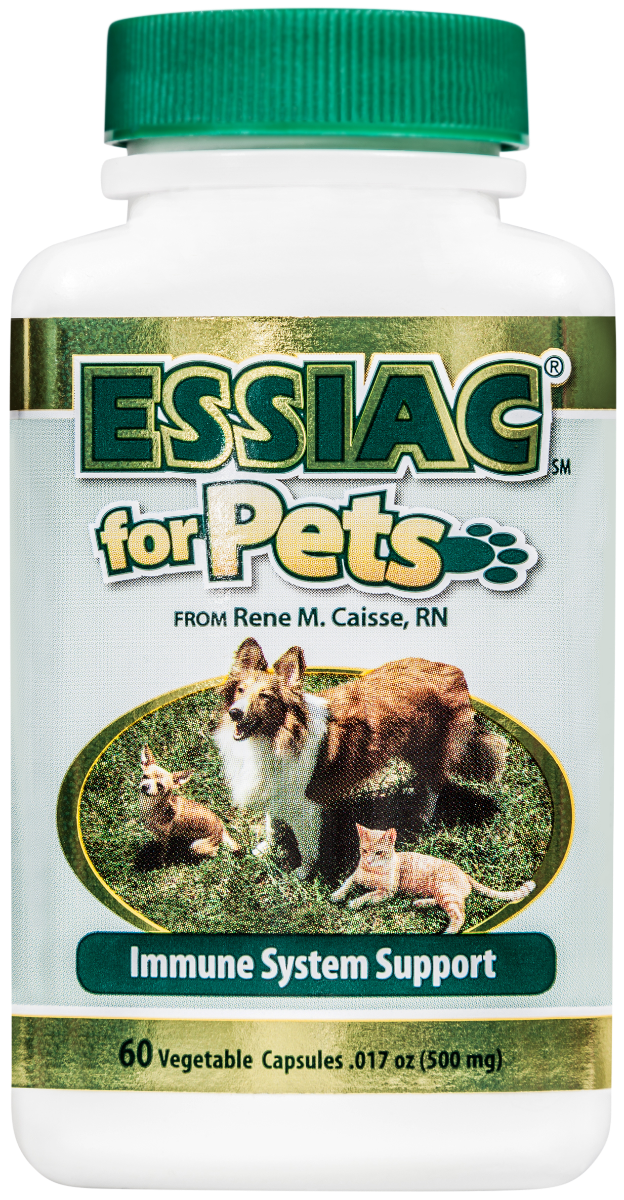 Essiac®
for Pets
60 capsules
For your cats and dogs immune system support.
Today more than half of us in North America have pets. Our pets provide us with companionship, unconditional love, and bring lots of joy to our families. Knowing how to take care of our pets is an important part of being a "Pet Parent". Pet supplements, the type of food they eat, and general knowledge on "pet health issues" is essential for their well- being. Our pets rely on us completely.
60 Vegetable Capsules .017 oz (500mg)
CALL US TO ORDER
BY PHONE
TOLL FREE USA/Canada
1-888-900-2299
International
1 (514) 695-2299
- EST between 8 a.m. and 9 p.m. -
seven days a week
Mail
|
Check
|
Fax
|
C.O.D.
Certified Money Orders
Ingredients:
Burdock root, sheep sorrel leaves, slippery elm bark, Indian rhubarb root, hypromellose (capsule), vegetable magnesium stearate, microcrystalline cellulose.
WARNING:
This product was developed solely for dogs and cats. Keep out of reach of children, as well as other animals.
Directions of use:
Please call our office Toll-Free: 1-888-900-2299 or Int'l: 514-695-2299 for suggested daily usage.